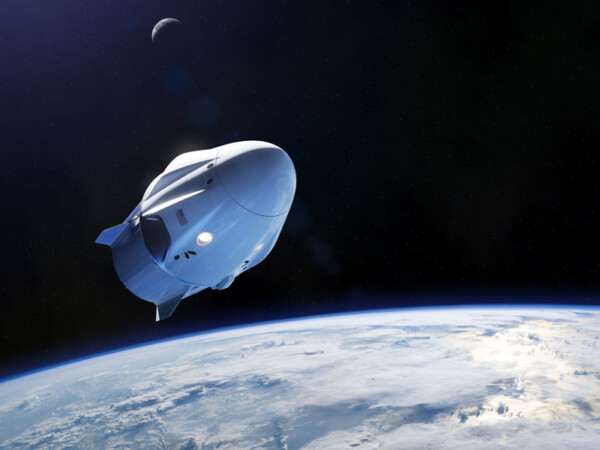 Industry Related News: United States – (July, 2019):
NASA recently announced that the Orion Spacecraft, which is slated to make its journey to the Moon in 2024, is about to enter its thermal testing. The thermal testing will take place at Plum Brook Station in a custom newly created Spacecraft testing chamber from Dynavac right here in Massachusetts. Inside the chamber, temperatures will vary between minus 280°F to upwards of 800°F, to test the external and internal heat dispersion systems of the spacecraft as well as ensuring that more intricate internal components are still able to withstand extreme temperature variances on par with what the craft will likely encounter in transit while carrying a full crew.
Nicole Smith, Project Manager for Orion Testing at Plum Brook Station commented on the capabilities of the new thermal testing chamber as well as the intended testing path of the Orion Spacecraft, stating that "[the chamber] can control different zones, on Orion we will do about 300 degrees F on the spacecraft surface. That's about 700-800 degrees F on the heaters themselves." After the initial thermal testing is complete on the Orion spacecraft, it will endure a lengthy cryo test as well to ensure that the craft can withstand temperatures near -300°F which it will face when shrouded from the Sun during transit.
Space Insider, "ORION SPACECRAFT PROGRESSING TOWARD ARTEMIS 1 FLIGHT" spaceinsider.com,  July 2019,  Accessed 31 July 2019.
ABOUT KHOURY INDUSTRIES
Khoury Industries is a worldwide leader in temperature testing equipment for device characterization, thermal cycling and failure analysis. Khoury Industries designs and manufactures custom thermal testing chambers and microwave thermal testing fixtures used in a variety of industries including: military, space, automotive, medical, research, and communication fields. The Khoury Box and the patented ELI-1000 have quickly become industry favorites as thermal testing devices used to ensure the reliability of industrial and electronic products through prolonged exposure to extreme conditions.
 For more information, contact:
Penny Aicardi
Khoury Industries
5 Mechanic Street
Bellingham, MA 02019
sales@khouryindustries.com