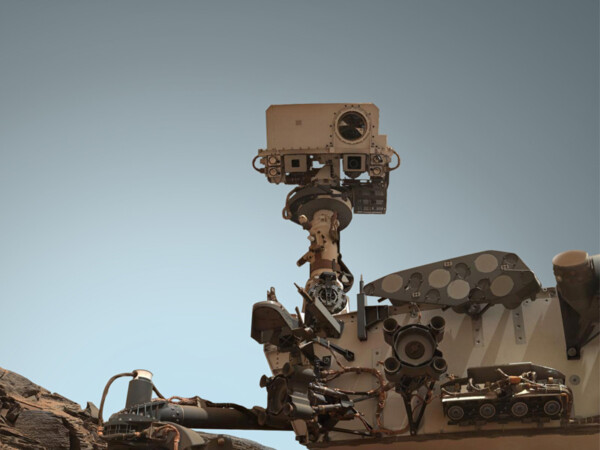 Industry Related News: United States – (August, 2019):
The European Space Agency's ExoMars rover has been in early development since 2014 with a launch schedule leading to a 2020 departure. Teams at Airbus Defense and Space's facility in Stevenage, England, north of London, assembled the Rosalind Franklin rover in a special ultra-clean factory over the last 18 months. The construction work capped more than a decade of design activities to prepare the ExoMars rover for its flight to Mars. The rover, now en route to France, will enter a test chamber to verify the robot can withstand the rigors of spaceflight and the environment of space and Mars. The thermal and environmental tests will take approximately 4 months as the rover is exposed to temperatures as high as 500°F and las low as -180°F to test the external and internal heat dispersion systems of the spacecraft as well as ensuring that more intricate internal components are still able to withstand extreme temperature variances.
David Parker, ESA's director of human and robotic exploration, discussed in a statement about Europe's first jointly funded and constructed rover that "we're looking forward to completing the final rounds of tests before the rover is declared flight-ready and closed inside the landing platform and descent module that will deliver it safely to the surface of Mars." While the rover enters its final stages of thermal testing, engineers are working out the final problem faced by the rover – failing parachutes.
Space Flight Now, "ExoMars rover leaves British factory, heads for testing in France" spaceflightnow.com, Auguest 2019,  Accessed 31 August 2019.
ABOUT KHOURY INDUSTRIES
Khoury Industries is a worldwide leader in temperature testing equipment for device characterization, thermal cycling and failure analysis. Khoury Industries designs and manufactures custom thermal testing chambers and microwave thermal testing fixtures used in a variety of industries including: military, space, automotive, medical, research, and communication fields. The Khoury Box and the patented ELI-1000 have quickly become industry favorites as thermal testing devices used to ensure the reliability of industrial and electronic products through prolonged exposure to extreme conditions.
 For more information, contact:
Penny Aicardi
Khoury Industries
5 Mechanic Street
Bellingham, MA 02019
sales@khouryindustries.com