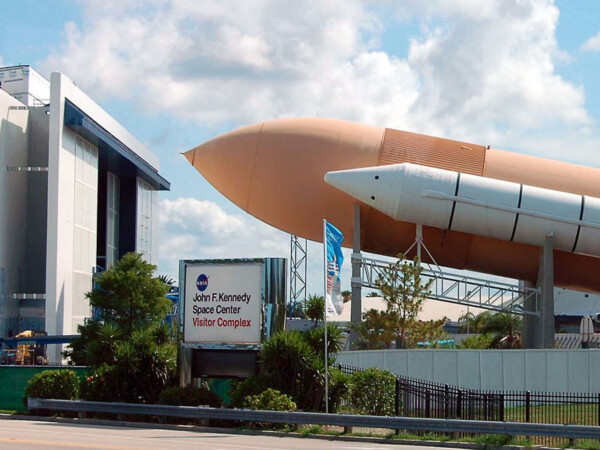 Industry Related News: United States – (May, 2019):
A NASA research team at NASA's Plum Brook Station in Sandusky, Ohio will be utilizing the Glenn Research Center test facility to perform a range of environmental tests on the Orion Spacecraft in order to calibrate station systems. Possibly one of the most unique thermal tests will be performed on the Orion craft over the course of two months! The craft will be put into a combination vacuum and thermal testing chamber which will house Orion in a nearly complete vacuum while oscillating the temperature to focus on specific sections of the craft.
NASA's project manager for the Orion testing phase explained the process of the thermal testing program that the spacecraft will endure, stating that "[we] have the thermal balance, we do a first, short cold stress from there which is really in an eclipse case, and then we do a hot stress and then we go back down to a cold, and then a hot, and then we come back to ambient and end the test," she explained. As Orion goes through the stages of its thermal test program the research team will be running diagnostic and response test on various ship systems as well in order to get a better idea of how the newly designed systems will operate in the environment of space.
nasaspaceflight.com, "NASA Plum Brook Station gets ready for EM-1 Orion testing" nasaspaceflight.com,  May 2019,  Accessed 28 May 2019.
ABOUT KHOURY INDUSTRIES
Khoury Industries is a worldwide leader in temperature testing equipment for device characterization, thermal cycling and failure analysis. Khoury Industries designs and manufactures custom thermal testing chambers and microwave thermal testing fixtures used in a variety of industries including: military, space, automotive, medical, research, and communication fields. The Khoury Box and the patented ELI-1000 have quickly become industry favorites as thermal testing devices used to ensure the reliability of industrial and electronic products through prolonged exposure to extreme conditions.
 For more information, contact:
Penny Aicardi
Khoury Industries
5 Mechanic Street
Bellingham, MA 02019
sales@khouryindustries.com