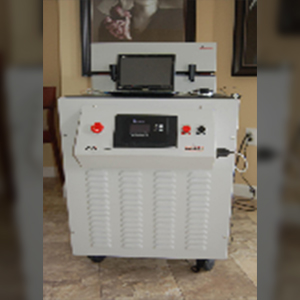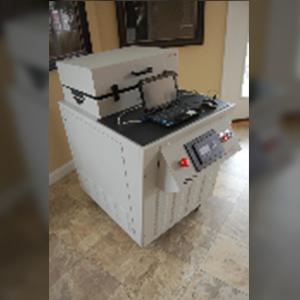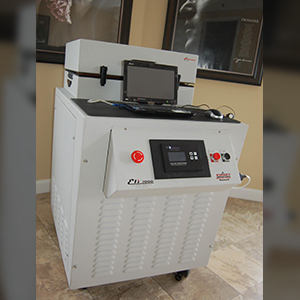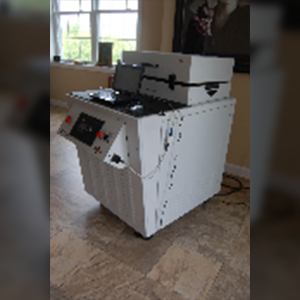 BELLINGHAM, MA – (April 17, 2018):
Khoury Industries announced today that the ELI-1000, a revolutionary temperature control system that combines a closed-loop thermal source and interchangeable custom/standard test chamber into one compact, energy efficient system with a standard 110 volt electric source, has surpassed long-term sales expectations set when it was released ten years ago this year. Actual sales were double that of projected numbers.
"We are extremely pleased that our customers have received the ELI-1000 as well as they have. This unit took years in research and development, and we expected it to be a game-changer, but our customers surprised even our high expectations. The feedback has been nothing but positive," said Tony Khoury, President of Khoury Industries.
We sold our first unit to Northrop Grumman, a leading systems provider to government and commercial customers worldwide, and have since added Rockwell Collins, IBM Science and Technology among dozens of other customers.
The aim of the ELI-1000 is to provide testers a precise, convenient all-in-one system at an affordable cost. The patented technology in the ELI-1000 allows for a steady state operation with a heating/cooling system that can be operated and controlled independently of each other.  Other features of the ELI-1000 include:
Removable, exchangeable chamber
Compact design measures only 19"Wx30"Dx28"H
Communication ports include USB, RS485, RS232, GPIB, and Ethernet
Type T, K, or RTDDUTSensorPorts
7" user-friendly touchscreen for full system operation
both analog and digital inputs
Simplified and accurate calibration for all airflows and DUT types
An operating temperature of -70ºC to +200ºC
The ELI-1000 was developed by Tony Khoury, who also designed the industry-leading Khoury Box thermal test chambers. The ELI system has been in full production for ten years and received a full patent by the United States Patent Office in 2016.
"The ELI-1000 is still going strong after ten years because it is a reliable, accurate, user-friendly machine," said Khoury. "I couldn't be more proud of the engineering and design that went into this remarkable testing system."
ABOUT KHOURY INDUSTRIES
Khoury Industries is a worldwide leader in thermal solutions for device characterization, thermal cycling and failure analysis. Khoury Industries designs and manufactures custom thermal test fixtures used in a variety of industries including: military, space, automotive, medical, research, and communication fields. The Khoury Box and the patented ELI-1000 have quickly become industry favorites as temperature-measuring devices used to ensure the reliability of industrial and electronic products through prolonged exposure to extreme conditions.
 For more information, contact:
Penny Aicardi
Khoury Industries
5 Mechanic Street
Bellingham, MA 02019
sales@khouryindustries.com